Promolior supporting its clients on the Helsinki Airport construction site
January 22, 2016
The second phase of the Helsinki airport development including the construction of a new south wing passenger terminal began in January.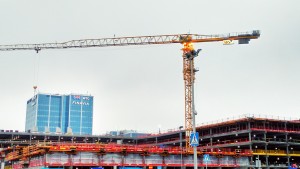 Promolior is working as a local representative for the posted workers of some of the non-Finnish subcontractors participating in the construction from the beginning of this phase, and helps its clients to fulfill efficiently compliance regulations. The range of services provided extends from company setups and registrations to advice in international employment arrangements, taxation and financial administration as well as assisting in dealing with inquiries and facilitating communication with the authorities.
The overall development programme is expected to run until 2020 and includes the construction of the west wing and passenger boarding bridges as well as a new luggage transport system.
Please contact us if you would like to discuss about the project and official requirements. (+358 44 239 8224, mikko.hirvilammi (at) promolior.com).